Caledonian Advanced Pilot Training
We are approved to provide modular distance learning courses for EASA pilot licences, from PPL through CPL to ATPL for aeroplanes and helicopters, plus a few others, including the Instrument Rating. Our satellite bases include Helicentre Aviation in Leicester, Helicentre in Lelystad, near Amsterdam and Atlantic Helicopters in Fort Pierce, Florida, USA, who can also perform EASA helicopter flight training and checking, and CPL(H) checkrides, together with type ratings. Prestwick in Scotland is also available, at which we can supply inexpensive accommodation. Montreal is coming soon!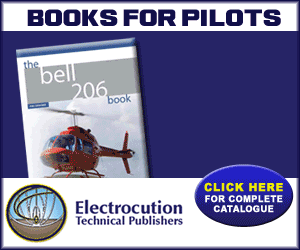 We specialise in converting ICAO professional licences over to the EASA equivalents in CPL training and ATPL training. The process is quick and efficient as our notes and progress tests have been designed to train you for the exams as painlessly as possible while you are still employed, particularly in the off season. For example, our progress tests are online and can be done anywhere there is an internet connection, although they are also available on a CD. There is no need to waste valuable working time in a classroom, except for the minimum 10% of study time that must be done in one, and even some of that can be done with videoconferencing (check with us for full details).
Based on a recent CAA audit finding, our average pass mark (at 88%) is "above the national average".
With the new pricing structure that modern technology allows us, the complete ATPL can be studied for very little expense.
Here are the basics:
The entry to any course costs £395, to include PDF study notes, inclusion on to our study area on Aviation Exam (plus global access to their database), and all the hangers-on, such as VAT and bank charges, which we incur on your behalf when setting up your training file. This is non-refundable.

*Colour printed notes in A4 ring binders are available as an extra at £250, including shipping. Note: We use our own world-class notes (see the advert on the right above), not those from any other source, including Bristol Ground School, CATS, Jeppesen/Peters Software, Pad Pilot, etc. In fact, other schools and organisations, such as Embry-Riddle Aeronautical University, Northern Lights College, CATS Germany, Transport Canada and the Royal Air Force have used ours! If you would like to look at some sample pages, you can download the free pre-study notes (covering the basic Maths & Physics needed for the courses) from here.


EASA requires that 10% of the total study time for each course must be done an approved classroom*. These consolidation days are charged as and when you need them, at £135 per day, including VAT. Each day consists of 8 study hours.

*We have permission to do a certain amount of this over the internet.


The eventual cost of a full ATP course to an ICAO PPL holder would therefore be £1475 as 65 hours are required in the classroom (8 days). A CPL course would be £800 as only 25 hours are required in the classroom (3 days).


The cost of a full ATP course to an ICAO CPL holder would be £1070, as only 40 hours are required in the classroom (5 days).


The cost of a full ATP course to an ICAO ATPL holder who is able to self-certify (with over a certain minimum number of hours), can be very low! You could just buy the colour printed notes mentioned above, but tablet-friendly colour PDFs are available for aeroplanes or helicopters at just $59.99 Note: It is not possible to pass the exams on knowledge alone! You need proper guidance! Classroom time is chargeable as above but, on this occasion, it can be done entirely over the internet.
This is the routine: There is a weekly reading assignment after which you are supposed to do the progress tests.
You can't take the exams before you have done:
the reading
the progress tests
the time in the classroom
The mock exams, also on the web site
To book exams you need to sign on with the CAA through their exam portal.
BREXIT! For those of our readers worried about the UK leaving Europe, it will take some while for anything to happen, if indeed it happens at all, and the UK will not be leaving EASA any time soon, so we will be delivering courses for the foreseeable future. In any case, we can work through our base in Amsterdam or with our training partners in Ireland.
Hour Building We have arrangements with one or two companies - for the 206, try Sky Magic in Germany. For about EUR 85k you can get your straight EASA CPL with 135 hrs, all on a Robbie, all in Germany. For about 100k, you get your PPL on a 206, time building on a 206, FAA CPL, then EASA CPL (with ground school from us), leaving you with 200hrs plus, most of that on a turbine, two licenses, a great time in several countries, and a ton more experience to stand out from the average new pilot.
Contact us for R44 time in N Yorkshire.
Our PPL(H) and CPL(H) courses include the First Multi-Engine Pre-entry Conversion course, required for PPL(H) and CPL(H) holders transitioning to their first twin (ATPL(H) holders are exempt). All our courses include a CRM certificate.
Otherwise, for those who are not already professionals, your real training starts in your first job, and what you learn before then is often all there is between you and an accident, which is why our training goes that little bit beyond the basic syllabus by incorporating safety at every level. Chief Pilots know that it's not just hours that count, but attitude! This comment is from one of our students:
"I chose Caledonian as my preferred trainer because of the industry experience of the Head Trainer and the no-nonsense "straight to the point" concise nature of the training and course notes.
If you are going to succeed as an instrument-rated commercial pilot, you need to be self-motivated and capable of making your own decisions and adapting to a high workload. Oddly enough, these same skills and mindset are needed if you are going to have any chance of passing your exams. In that respect, Phil's course is ideal in that it's not the quantity of the information that ultimately will get you across the line, it's quality and the attitude you develop towards your training.
In my case, I started the course in November 2013 and completed in July 2014, passing all 14 exams on the first try over three sittings whilst being a 49 year old father of two and working full time."
Paul N

Aside from that, teaching 130% of the material required gives you a better chance of gaining maximum marks in the exams. Another consideration that many pilots forget is that, if you do the minimum work for your exams, for example, by learning the answers rather than the material, it will be painfully obvious to the interview panel when you finally go for a job. It's no greater effort to learn the material properly in the first place, especially if you intend to get more than one licence through your career (you'll be in and out of the exam room real quick!)
Our instructors are all working pilots with wide-ranging aviation industry backgrounds (from European IFR to the Canadian Bush) and the communications skills to impart their knowledge in an effective and memorable fashion, which means that you start thinking like a commercial pilot from day one!
Frequently Asked Questions (including terms and conditions) are at the bottom of the page.........
Updates

We are now enrolled with ATPL Finance, who may be able to help finance your studies.
You can do online Dangerous Goods training here.
We also have our own private area on AviaFora, the new meeting place for aviation professionals. Students and instructors can interact there and try to make sense of the exam questions. This is where Company announcements are made, including relevant announcements from EASA and the CAA concerning exams.
Our Skype handle is captonline.

"A lot of training materials pass through our hands, and you can count on one hand the ones that are impressive - and yours are truly impressive!"
Paul, Protec

"The Module 1 folder arrived with me yesterday, the quality is much better than I was expecting. I took [my] part 66 B1.3 & B1.4 licences back in 2003 with Licence by Post, the notes cost far more, but were half the quality of yours!"
GT

"So far so good, if there's something I don't quite get from Bristol CBT or OAA CBT, another quick look at your manuals usually clears thing up for me, simply because of plain English. A major point for me as English isn't my first language."
Student

"You were the only school to give me sensible answers when I telephoned."
Burt

"Didn't catch you at breakfast before leaving this morning, but wanted to say thanks for two great weeks of consolidation. Lots of great stuff for use on the exams and tips for the future career. And most importantly great fun and jokes :)"
Rune

"Just wanted to let you know, I got the results for the [ATPL(A)] tests I took this week, passed all 14 with an average of 93.9%, lowest OPS at 86%. I love the material, it is concise and has good tips for real world flying."
Cam

"Thanks again for your course, books were great, also read your helicopter pilots handbook you gave me which was good. Richard was great at explaining the last 3 subjects as well. I will be recommending yourselfs to everybody that is going down the same route as myself."
RZ

"Today: Passed all!! Very happy with the 95% score on Gen Nav. Thank you for providing great literature and reference. If it wasn't for the quality of your books, I would have thrown them out of the house, which I would have if it was OXXXXXXXX books;-)"
Yngve

"Hi Phil - Please find attached my feedback form. Many Thanks to you, it's down to your material and course I was able to get through in 3 sittings and thankfully pass them without any resits. Look forward to the next step now."
Ollie N

"I have now completed my training towards the CPL and wanted to say quick thanks to you and your team. Daunting as the exams are – I was happy not having to flick through hundreds of unnecessary pages as compared to some other theory providers! "
Marco

"I just wanted to say a big thank you to yourself, Gerry, Miguel and Richard for getting me through all of the exams with a first time pass and 92% average! Initially I was concerned and uncertain I'd be able to achieve the results needed whilst holding down a full time job and balancing family life (especially with my second child being born in the middle of my course) but your material and the structure of it made it possible, so thank you. The consolidation courses were a great aid and helped tidy up all of those gaps enabling me to be best prepared for the exams."
Lee

"Its a lovely day here today, all the better for me passing my skills test on Saturday, and so have achieved CPL (H) - Hurrah! Thanks to you and CAPT for the excellent grounding in theory, which the guys down here at Fast converted into practical."
Jon S

"Thank you Phil and Richard for the quality instruction and mentoring which enabled to achieve a 90% average for my ATPL(H) exams. You have been both accommodating and supportive throughout the course and allowed me to complete the course within the timeline set. With a view of a career flying the oil rigs, Caledonian have facilitated me to achieve my goals."
Ed F

"Thank you so much not only for clearly getting me through the exams but also for taking me on at such short notice and tailoring a course to my individual requirements. I'm really happy with the results of these last 5 exams. Over 90% in Gen Nav and Radio Nav, the two subjects which I was worried about due to their complexity and quantity of numbers respectively."
Matt S

"I am coming to the end of my progress tests for module 1 and feeling much more confident with this material than I had with XXXXXXX Academy (The references to Monty Python also helped)."
Chris J

"Just wanted to let you now that I received my CPL POF results last week and I got 94%, so very pleased with that and wanted to say thank you to you and your team for all the help and very easily digestable information you provide!"
Michael S

"Many thanks to both Gerry and your good self for a great week, I found it very useful and enjoyable! All I need to do now is pass the exams!"
John M

"Just to let you know that I recently passed my OASC at RAF Cranwell to join the Fleet Air Arm. I can genuinely say that I wouldn't have been able to do it without having done your course. Cheers mate!"
Jem

"As you know, I took all of the exams last week, and I wanted to say thank you for the training; I felt well prepared for the exams."
Dave C

"Just wanted to say thanks as well for you help and the excellent instruction over the last couple of months from Gerry, Richard and Miguel. Its been a great relief to have passed all of the exams first time and am sure I couldn't have done it without all of your support."
Toby

"Thank you so much for your support and expertise during the last months. I really appreciate it and I'm sure, that with your books and your study material, I have the best requirements to pass the exams in Germany."
Frank

"The instructors [at my IR school] say they've found my background knowledge and skill level to be excellent."
A L

"I also would like to take the oppurtunity to thank you for helping me passing all these IR exams. The books and tutors you provide are just outstanding. That your school also offered such a great flexibility so I was able to run the course in my own time also helped a great deal. CAPT is just number one in my view! "
Per

"THANK YOU SO MUCH for the great course, and everything else, that made it possible for me to pass everything in one shot and only 3 months in total!!!"
Frederic

"Thanks for all the help from you, Richard and Gerry. Your notes were a pleasure to study from and provided me with everything I needed during my studies. It only took me one try to pass all the exams but I couldn't have done it without the CAPT-team. CU, somewhere, someplace..."
Christophe

"Hi there Phil - Just a quick note to let you know, although I am sure you will know already, that I passed all my last batch of exams, and I am DELIGHTED!! Thanks again for your support and encouragement, I have now to get stuck into the practical course with Ian at Fast Helicopters. I will keep you advised of how I get on. I thought the course you have put together was thorough, interesting and well structured for learning from home. Thankyou!! "
Jon S

"Well that is the start so far! I am liking the way the course is set up. I have learned some good stuff and looking forward to completing the course."
Eddie

"Wow! Thanks Phil. Better result than I expected. Your textbooks are spot on! "
Tom

"I got all the materials and the CD and started studying this Monday. Thanks for the quick delivery! Just like I expected from my experience with your Bell 206 Book (which was the first and most important one I read when I began my PPL on the 206, and which was a major reason for choosing your course now), the material is extremely well structured and written in a way that really makes it a pleasure to read and learn. I'm almost done with Module 1 by now and still have to say, great way to learn that stuff, not many boring parts in there, and written in a fun way."
Frederic S

"Having recently, successfully completed the Commercial Pilot (Helicopters) ground school examinations as a student of Caledonian Advanced Pilot Training I can confirm my complete satisfaction with the CAPT organisation.
The subject matter in the text books is clear, concise and written in a manner which is simple to follow. The weekly progress tests are both challenging and rewarding as a mechanism for evaluating the student's progress.
The ground school refresher courses are run by enthusiastic instructors with an encyclopaedic knowledge of the relevant subject matter whom project a professional manner without being overly formal. I found that the most impressive features of the CAPT training programme was the additional information included for clarity in the study material and the invaluable tips that have also been included by the author as a result of many years as a pilot and instructor.
I wouldn't hesitate to recommend CAPT as a training organisation to any prospective student looking for a well proven and established, professional training organisation."
Andy M

"As you can see, I haven't been following the order of study suggested... I really like your material, just get stuck in one subject and can't switch until I'm done. I figured it wouldn't be any problem since my previous studies. !"
Karl S

"Brilliant, I thought it was too good to be true, so didn't want to get excited too quickly. Your excellent tutelage has paid dividends; I am really pleased - Thanks Phil. More study today :) "
Alastair

"Your notes are absolutely fantastic. I really like your way to explain things in the easiest way and I also like your examples in the text. I read your notes with pleasure and I am so happy that I don't have to use these stupid xxxxxx books…:"
Peter Z

"Just to let you know that I passed my CPL skill test on Tuesday. So I am all done! Thank you for your help and I am more than happy to recommend your school as that's the only way I could have achieved it."
Sam

"Just to let you know that I sat Met, Airlaw and IR Comm yesterday and I think it went rather well. Your book covers all subjects just perfect and that together with the Bristol Question Bank should hopefully provide me with a pass. Will find out in a couple of weeks I suppose ;-) ."
Per

"I found the few days I spent down with you chaps pretty helpful. I personally found the way that Gerry worked things the most beneficial with regards to preparation for the exam. Doing various mock papers and then going through them in detail. The other subjects were helpful and improved my insight but without going through sample exam questions I felt that I did not improve in the way that I did on PoF and HP. Anyway, just my opinion on how it went. Definitely positive overall and really good to meet the other students. Good luck fixing up the simulator - can't wait to see it working!"
Mat

"You are a star for getting me through this Phil.."
Trevor C

"Thank you for making me choose CAPT for groundschool, Im really satisfied with the material, and I really enjoy all the real-life stories in the book."
Niklas

"Thank you for all your help. Your notes and support were of top quality and I would reccomend you to anyone who wants to convert."
Mike L

"Many thanks for your help with the Dragon debacle, and for the great training course - couldn't've done it without you!!"
Sean H

"Good to see you again at the Helitech today. Thanks again for your course, first time pass in all 14 subjects with a 93% average."
David G

"Just a short note to thank you for your help and support in the first module. It was a great relief to get that envelope on Friday, I had convinced myself that I must have failed each one after going through it in my head for the umpteenth time. Clearly the learning process that you have developed is successful. I look forward to the next module."
Mark C


Frequently Asked Questions

The course fees cover the cost of VAT, the course notes, telephone/email support while you are studying and the consolidation training, as and when required. They do NOT cover exam fees, lunch (although we do provide coffee and biscuits!), any exam databases, the Jeppesen Student Pilot Manual, and the flight computer required for the Navigation and Flight Planning exams (we recommend the Jeppesen CR-3). If you need the last two, we have arranged a special package price with Pooleys Flight Equipment at £95 plus shipping. For any other products you might require, quote the letters CAPT for a 5% discount.
The training materials are PDF books in weekly chunks accessed through Aviation Exam, where the progress tests are done (sample notes can be downloaded from here). We do have interactive material as a supplement to the notes, essentially containing the same material as you would be exposed to in consolidation classes, covering the subjects that people have the most trouble with and therefore need more time to be studied. Colour printed notes are printed individually, and usually arrive within 5 working days.
After the introduction of the new reduced CPL(H) theory course, the combination no longer equates to ATPL(H) theory. To gain the ATPL(H) with IR if you have a post-Amendment 3 JAA/EASA CPL(H), you must take 12 exams out of the 14 required - you will be exempt POF(H) and VFR Comms. If you just want the ATPL(H), you are exempt air law as well.
However, in JAR Amendment 6 (10) "the holder of a CPL(H) gained under previous amendments of JAR-FCL 2 up to and including Amendment 3 is credited with the theoretical knowledge requirements for ATPL(H)." It is our opinion that, if you have a CPL(H) issued under JAR FCL Amendment 3, that is the equivalent of the ATPL(H)(VFR) in terms of theoretical knowledge - paragraph 2.050(b)(10) refers. This credit was carried over into Part FCL. In addition, Article 4(1) of Commission Regulation (EU) 1178/2011 refers to JAR compliant licences being deemed to be Part FCL licences. The legal definition of "JAR Compliant" licence is in Article 2, which refers to licences, ratings, certificates, authorisations and other qualifications issued or recognised by a State, reflecting "JAR and procedures". We interpret this to include ATPL(H) TK credit.
Since the introduction of the ATPL(H)(VFR), the IR(H) and the ATPL(H) theory have their own validity period from the day the exams are successfully completed - 36 months for the CPL(H) and IR(H) and 7 years from the last validity of an IR entered in the licence, or a helicopter type rating (for helicopters). The ATPL(H) requires 550 hours within 18 months (also the IR), but the ATPL(H)/IR requires 650 hours, although there is no time limit to finish the course.
It depends on your career path. The ATPL(H) involves around 40% extra work, but you have to gain your IR within 36 months of passing the exams, which then last for as long as you have a type rating (on a helicopter licence). If you take the ATPL(H)(VFR) first (not the CPL(H), then the IR, you do not have the pressure and can add the IR at any time later. If you do the CPL(H) first, you will have to do 12 exams to get the full ATPL(H).
The other thing to consider is that the ATPL(H) requires multi-crew training and a type on your licence that requires two pilots. Realistically, this is unobtainable outside a company operating such helicopters. However, having the ATPL(H) subjects under your belt looks way better on the resume.
This is not recommended, as we have taken considerable trouble to arrange your studies in a way that avoids repetition and provides the best progression. For example, you need a working knowledge of Meteorology in order to study Flight Planning effectively, and Navigation draws heavily on the other subjects, which is why they are in the last modules. By then you should have had plenty of practice at playing with the flight computer, and exam technique, since they both require you to be quite slick (2 minutes per question in Flight Planning!) Having said all that, as our Lords ands Masters have seen fit to move Inertial Navigation from its logical place in Radio Navigation to Instruments, we recommend that Instruments be studied in the Module 1 program as normal, but actually taken with the Module 3 exams, as some knowledge of General Navigation is also required for best results.
Otherwise, although the study method is to review parts of each chapter in tandem, Human Performance & Limitations is first because it contains important safety implications that should be taken on board before you start flying or studying (it's also the one subject that most people already have at least some knowledge of, so it makes for an easier start). Airframes & Systems draws on concepts and terms introduced in Principles Of Flight, which follows HP & L. Instrumentation and Communications both have questions on radio propagation, which is another reason to take Instruments slightly later, after Radio Navigation.
However, it may be possible to bring a subject or two forward for experienced pilots, but we'd rather you stuck to the planned order. Check with us first, please.
Contact with us can be made by phone, skype or email, usually with an immediate answer.
Progress tests should be submitted weekly for best results - they are accessed through Aviation Exam, or directly from the relevant page on this website.
Consolidation courses are held at Littlehamppton (see the calendar page for timings).
In Leicester, the Remada Stage Hotel provides B & B for £30 per night - please mention that you are with Helicentre.
Littlehampton being a seaside town, there are plenty of B & Bs, but the nearest Travelodge is within 1 mile, at Rustington - if you book well in advance, room prices can be as low as £9.99. There is another one at Fontwell, near Arundel.
There is also a Comfort Inn at Arundel, a mile or so away.
In Prestwick, and for the pilot exams in Ayr, try Troon Holiday Lets.
We are just an hour's train ride away from Gatwick, where the exams are held, and the railway station is just 15 minutes' walk from the offices (the Coastliner 700 bus from Arundel and Brighton passes the station and stops right outside our door).
ATPL(H) exams currently can be taken at several exam centres, notably Ayr, Gatwick and Oxford, plus Florida, Malaysia, and wherever the CAA have an exam centre.
CAA application forms (and other documents) can be downloaded from here.
Please note that, although you are entitled to 4 attempts at each exam, if any attempts result in a mark below 60%, we will not sign you off for any more without further training in the classroom, which is chargeable.
Full time learning can be available, under certain conditions, such as a minimum number of students (5) but it is NOT a residential course in the true sense of the word (too much BS). It is more like distance learning in our classrooms with instructors available for consultation as and when required - you still do the work! Contact us for more details. One point needs to be made, however - if you are on a full time course with us, and you disappear for any length of time (personal trainers, etc) we will not provide training again where it has already been provided and you have not been here!
You DO have to do all the progress tests and mock exams BEFORE you take the real exams, and you DO have to turn up for the consolidation periods in the classroom. For the ATPL(H), this is 65 hours, so don't expect to do it over a weekend. Please remember that we cannot sign you off for any exams until this has been done.
Yes, all the exams must be completed within 18 months from the end of the month in which the first exam is taken and, for the IR and ATPL(H), all your studies must also be completed within 18 months.
Note: This is not our limit - it comes from EASA!
Normally, a cheque or banker's draft is OK, and we can take bank transfers (ask us for details). We can also take credit card payments through paypal, on the relevant page, but this sometimes does not work due to their somewhat strange security arrangements. We can take credit cards directly, but a commission charge of 3% will be applied.
All the helicopter ones are! Naturally, our aeroplane courses are aeroplane specific!
Ground school is an opportunity to brush up on areas that are not best studied over a distance, or which need extra emphasis, or which may have changed at the last minute. For example, PPL(H) holders typically will not have had exposure to autopilots, navaids or EFIS. We have simulators available for that. In addition, it is also an opportunity to get used to the types of question being asked, and exam technique.
We have found that many students rely on the consolidation week to fill in gaps rather than just ask during their studies - if you don't know your stuff by the time you get to the classroom, you won't know it inside a few short days! Ground school is for brushing up - it is not an opportunity to go through the whole syllabus in the space of a week! Otherwise we would be doing it already! We are entitled to assume a minimum amount of knowledge, as you will have a PPL(H)! Remember that mock exams have to be fitted into the time available as well, which means that the work must have been done before you come! For example, we routinely don't cover pitot-static instruments. If you feel the need for extra tuition, this can be laid on, at extra cost (we can do pre-course brushups as well).
The minimum time is 10% of the official study time, which is 25 (250) hours for the CPL(H) and 65 (650) hours for the ATPL(H).
Please note that consolidation classes are NOT optional!
We use our own notes, not those from any other source, including Bristol Ground School, CATS, Oxford Aviation Academy, CTC ProPilot, etc. In fact, other schools and organisations, such as Embry-Riddle Aeronautical University, Northern Lights College, CATS Germany, Transport Canada and the Royal Air Force have used ours! If you would like to look at some sample pages, you can download them from here.
Module 1
Human Performance


Principles Of Flight


Aircraft General Knowledge


Instrumentation


Module 2
Air Law


Operations


Radio Navigation


Meteorology


VFR Communications


IFR Communications


Module 3
General Navigation


Flight Planning


Performance


Mass & Balance


Commission Regulation (EU) 1178/2011 as amended, Annex I, Appendix 1 (Crediting of theoretical knowledge), paragraph 3.1 requires that a licence in another category should actually be held. An applicant who has completed all the ATPL examinations for another aircraft category, whilst those examinations are still within their validity period, is covered by FCL.035 (b)(4), which refers in turn to FCL.025(c), so a CPL(H)IR holder with valid ATPL theory credits can now bridge to ATPL(A) and vice versa. The ATO must be approved specifically to deliver the bridge course and that the course must comply with requirements for approved training such as at least 10% of course time being in the classroom.
In theory, yes, but it is wise to check if you want to take the exams in your own country. They will probably want to see our certificate of approval, which you can download from here. The Irish, Polish and Finnish authorities have already gone through the process. Note that you cannot take the UK-based exams in another country, even under supervision.
Any time you like! If you are sending a cheque or banker's draft, please also email us (see above left) with your address so we can get the printing process started. If you are using a credit card through paypal, we will get that anyway. When returning the application form, please also include a copy of your ICAO PPL(H) and a photo ID, so we know that it is really you when you turn up for consolidation classes!
Obviously, your exam success depends on your own efforts! However, we do guarantee our materials to be amongst the best in the world, if not the best, since they are used by Transport Canada, the RCAF, Embry-Riddle Aeronautical University, CTC, Horizon Academy, CATS Germany and the Royal Air Force, amongst others. We will also stick with you until you do pass, within the 18 month time limit mentioned above, and the maximum number of attempts, whichever is the shorter.
If you purchase a course, and decide to change your mind within 7 days, we will refund your money, less £395 for the notes, plus any VAT & credit card costs or bank charges. Otherwise, no refunds are applicable, although we will always do our best to honour the contract to complete your studies, subject to time limits and fees for new notes, because they likely will have changed. Please note: Your domestic situation (such as suddenly deciding not to fly for a living) is not a valid reason for a refund!